The kick off Grand Opening of this exhibit on October 22nd, 2022, was a big success. Bill Rebane was the featured guest, along with historian and curator Brandon Johnson from the Merrill Historical Society. Many past cast and crew members from Bill's film career were also in attendance. We worked with the Northwoods Veteran's Post to show two of Bill's classic films "The Giant Spider Invasion" and "Twister's Revenge."
Rebane started and operated the first feature film studio in Wisconsin, located in the Gleason area. Many of his films contain footage of local citizens and landmarks. Come and see one of the "giant spiders" featured in the movie.
Here is a link to a great video promotion put together by the Capital Times in Madison!
This exhibit will be up through Thanksgiving 2023!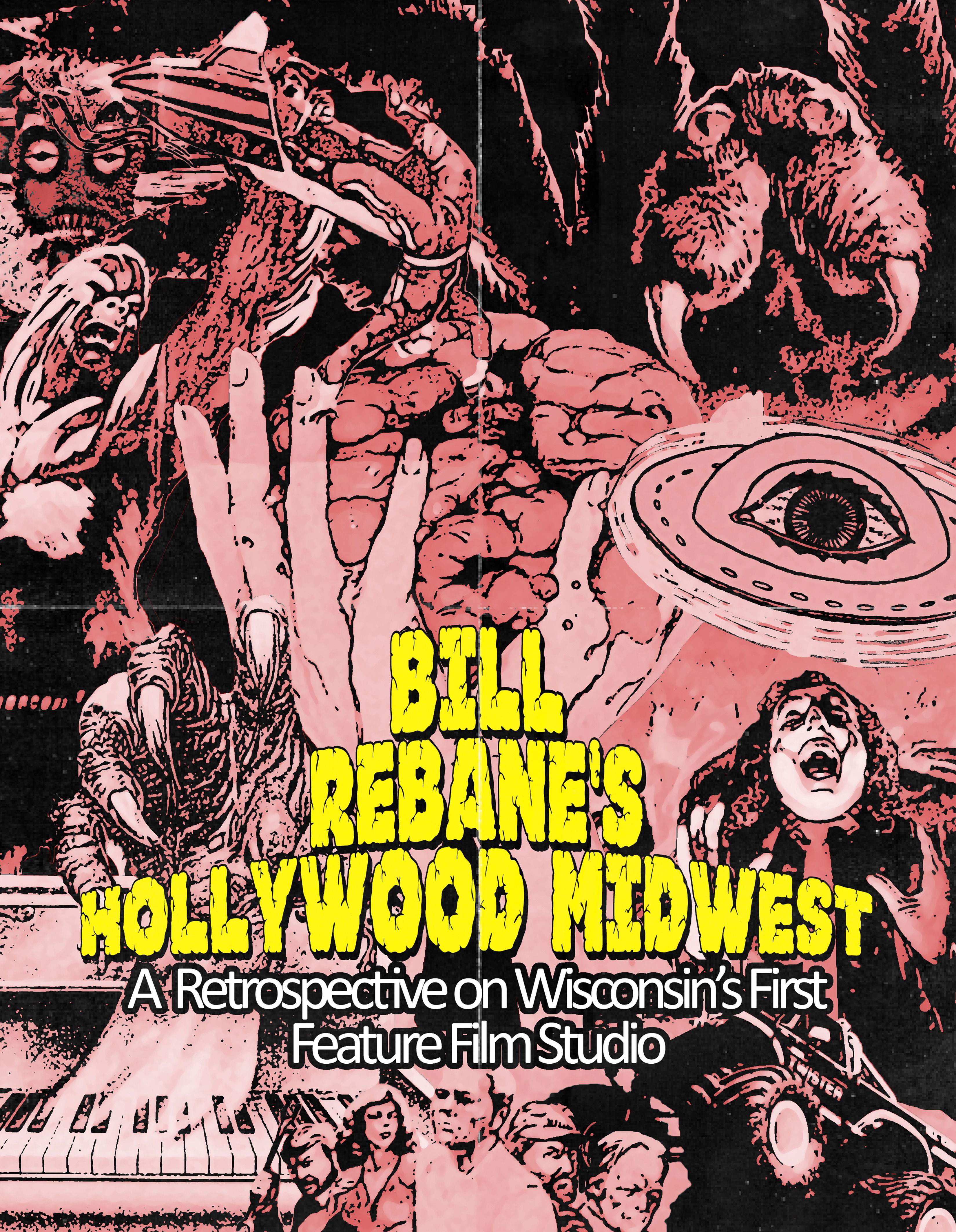 A special full-color catalog of poster art featuring Rebane's films from around the world was put together by Brandon Johnson. Limited copies are available for $20.
---