Don't miss the Grand Opening of this exhibit on October 22nd from 9 am to 1 pm at the Merrill History Museum. After the exhibit the Northwoods Veteran's Post will feature a free showing of "The Giant Spider Invasion" at 1 pm and "Twister's Revenge" at 3 pm, raffle prizes and food will be available. If you come to the Exhibit Opening, you will be given a free raffle ticket for the VFW Auxiliary raffle.
Bill Rebane plans to be in attendance along with other cast and crew members from Rebane's film career. Rebane started and operated the first feature film studio in Wisconsin, located in the Gleason area. Many of these films contain footage of local citizens and landmarks.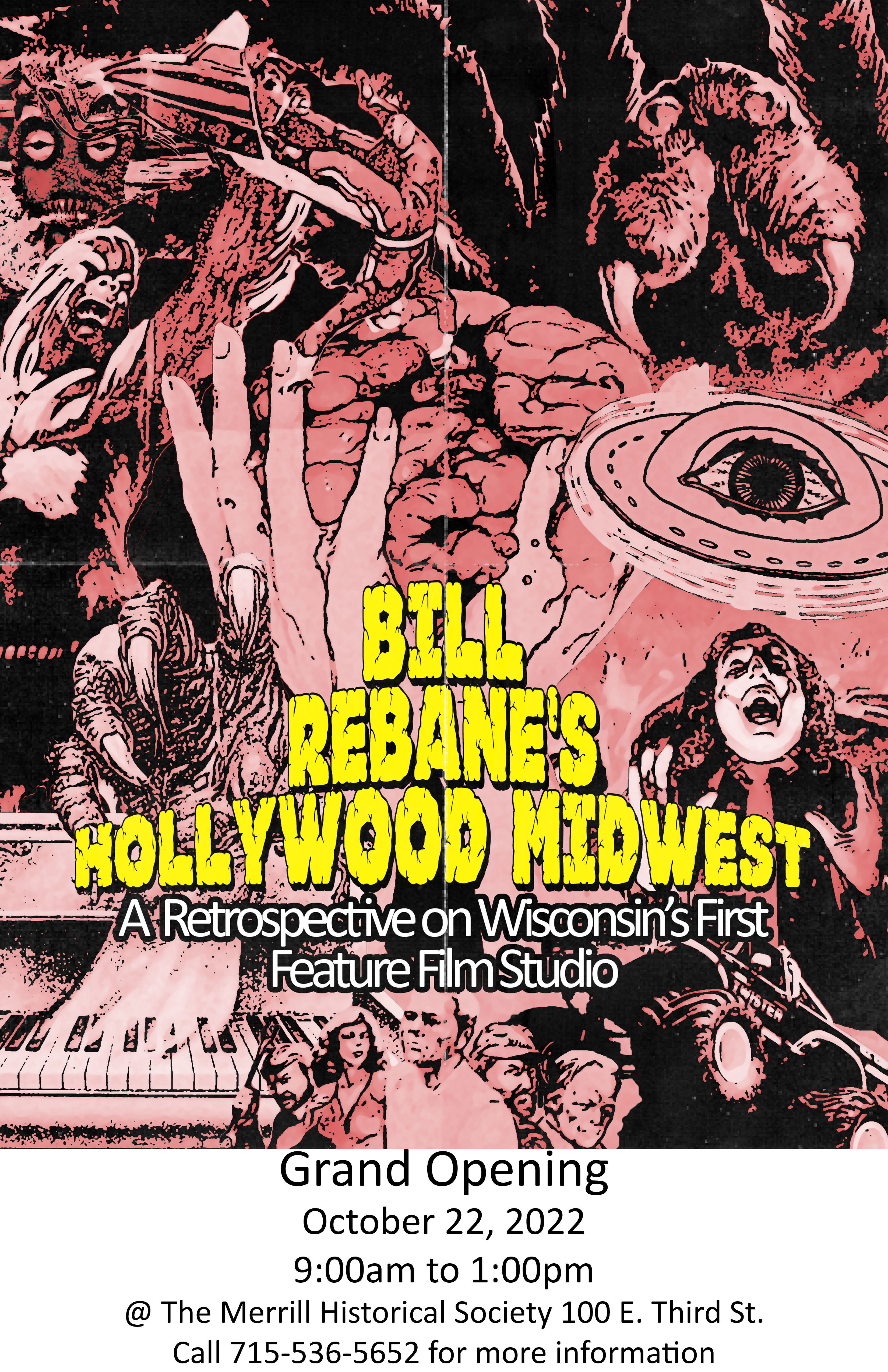 Books and DVD merchandise will be available for purchase during the opening. There will be a full-color catalog of poster art featuring Rebane's films from around the world. Limited copies will be available for $20.
---